We had an ONLINE version of our 2020 Latin American Festival, re-named as FERIA LATINA. Starting Monday 14th to Saturday 19th September from 5-8pm. 
We are so happy that we have been able to put together such an exciting programme of music, storytelling, dance, puppetry, making and so much more as part this year's offering for our ONLINE Latin American Festival.
FERIA LATINA 2020 (Online) brings artists from Peru, Chile, Mexico, Colombia, Brazil, Argentina and UK. We have worked hard to ensure we came up with an interesting mix and we believe we have created an excellent programme for our friends, supporters and audiences in general.
Check the full programme of the week: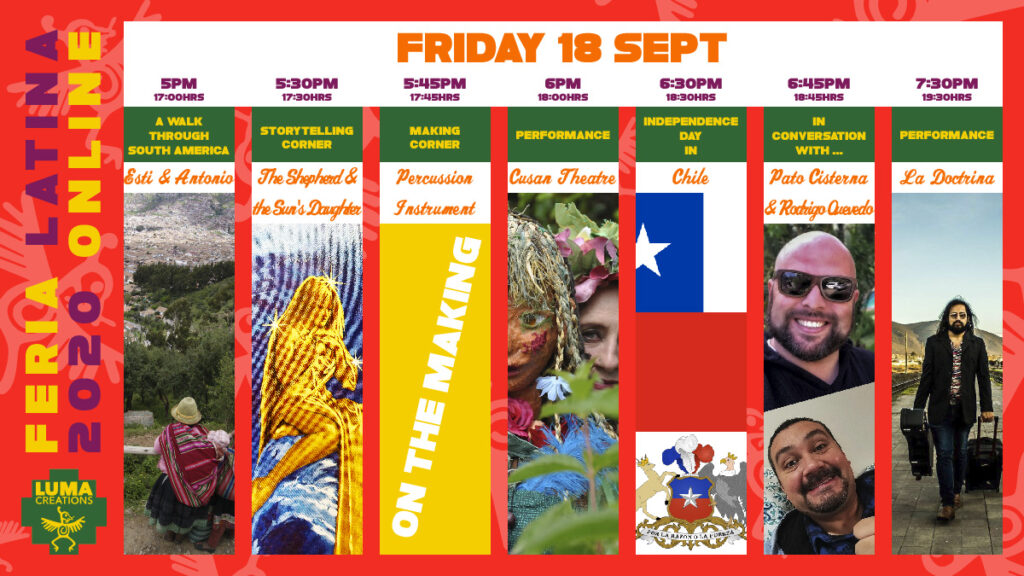 You can also watch the introduction videos of each day on LUMA CREATION's Facebook Page.
But in case you missed it, we have uploaded the whole programme to our YouTube channel with playlists for each day, which you can watch here: